Swappy Cat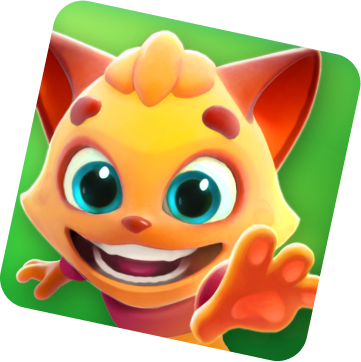 Go on an amazing journey with Swappy cat in a completely new type of puzzle game! Use your logic and have a lot of fun in this exciting adventure!
Swappy the cat likes treasures and looks for them all over the world. Chasing shiny coins took him to mysterious jungles with whole piles of gold, however sly pigeons won't let grab them that easily!
Find the shortest way to the desired treasures! Swipe or tap, attack pigeons and avoid obstacles! Enter the exciting journey and find a lost civilization!
ENGAGING PAWZZLE
– Swap the tiles and solve the secrets!
– Think carefully and use your logic – your every move counts!
– Use boosts to improve your results in the level!
FIND ALL PURR GOLD
– Collect coins and open crates full of treasures!
– Avoid obstacles and defeat enemies standing on your way!
– Guide the fluffy treasure hunter straight to trophies!
AMAZING CATVENTURE
– 100 engaging levels – challenging but fun!
– Capture air ship of the pigeons and open the lost civilization!
Download